Aries manufactured Sulphur Convertor is the next in line equipment after the Sulphur is melted to convert into various products of the Sulphur family.
Products related to various market segments like Baby Care, Oral Care, Hair Care, Home Care, Industrial Application, skin and Personal Care can be further manufactured with the help of the equipment.
The equipment's main material of constructions is SS316. The vertical equipment consist of 4 sections where the material passes from one section to another. Heavy duty and high temperature bearing CI grids are placed in between each sections as displayed in the diagram below.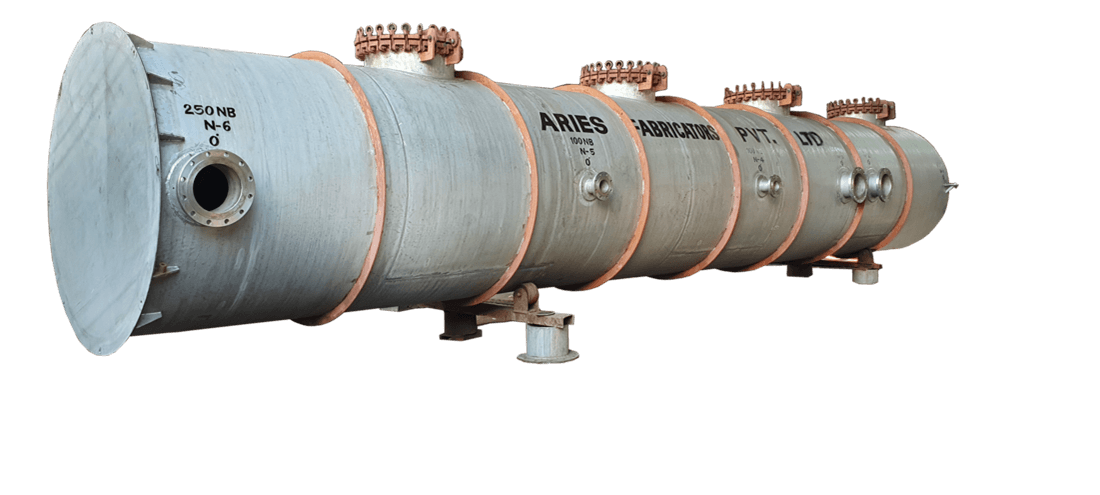 Need Urgent Supply? Enquire Now
We manufacture and export Sulphur Convertor across the globe, we stock ready for urgent supplies.