Aries Fabricators is an established ISO 9001: 2008 company by a team of skilled technocrats having experience of over 20 years in designing and manufacturing different kinds of process equipment and plants. It gives us great pleasure to introduce ourselves as one of the leading manufacturers catering to a wide range of industries like pharmaceutical, bulk drug, resin, adhesive, petrochemicals, dyes, paint & speciality and fine chemical industries.
Aries Fabricators (formerly know as Aries Engineers) started back in 1992 with a simple mission to demonstrate integrity and a commitment to safety with every project delivery to every client. With that clear purpose, we have come a long way gaining the trust of many national and international clients. With constant growth and innovation, we are embarking towards achieving our vision of becoming a prime solutions provider for process equipment and turnkey plants.
To get in contact with us, please give us a call at +91-900-471-3870 or send us an email at info@ariesfabricators.com
Z With our all in-house manufacturing infrastructure and lean management, we possess an edge over our competitors providing express delivery and quality products to our customers.
Z The factory unit equipped with modern manufacturing facilities employs specialized production procedures and techniques such as 12 ton EOT cranes with a lift of 10 meters, dish forming, and plate rolling machines, etc.
Z To know our factory location or schedule a visit to our industrial unit, please click here.
Z We provide one year guarantee for all our newly developed equipment along with test certificates for all materials used to develop the machine.
Z Additionally, we offer documents of hydro and air pressure tests performed after integration.
Z We ensure quality by subjecting our equipment to 3 rd party inspection agencies like Chempro, Shanty Sagar Inspection Agency, Bax counsel inspection, Caliber inspection agency, etc. Aries designs all types of equipment as per the latest international standards like ASME, TEMA, and GMP standards.
Z We take pride in manufacturing a wide range of high-quality products with express delivery and excellent customer experience.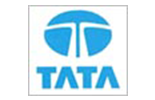 M/s. Tata Pharma Ltd.
Patalganga, Raigad, Maharashtra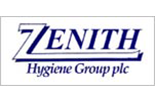 M/s Zenith Chemicals,
Tarapur, Boisar, Maharashtra

M/s Relience Industries Ltd. 
Patalganga, Maharashtra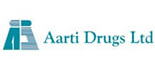 M/s. Aarti Drugs Ltd
Tarapur, Sarigam

M/s. Gulf Oil Corporation,
Pashyamalarayam, Hyderabad 

M/s Bombay Paints Ltd.
Chembur, Mumbai 

M/s. Armour Polymers Ltd., 
Boisar, Maharashtra 

 M/s. J. K. Synthetics Ltd
Kota, Rajasthan

M/s. The Dharmasi Morararji Chemical Co. Ltd., Ambernath, Maharashtra 

 M/s. Aarti Industries Ltd.
Vapi,Gujrat

M/s. Laffans PetroChemicals Ltd. 
Ankleshwar, Gujarat.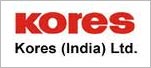 M/s. Kores India Ltd. 
Uttarranchal 

M/s. Ganesh Polychem Ltd.
Vapi. 
M/s. Samrat Pharma Chem Ltd.
Ankleshwar, Gujarat. 

M/s. Amico Pesticides Ltd.