A second shell is installed over a portion of the vessel, creating an annular space within which cooling or heating medium flows. A simple conventional jacket, with internal stiffener ring components, is generally efficient for heat transfer when the flow media is Steam or Dowtherm. Internals include baffles that direct flow in a spiral pattern around the jacket, and agitating nozzles that cause high turbulence at the point where the fluid is introduced into the jacket.
ACTUAL MACHINERIES USED IN INDUSTRY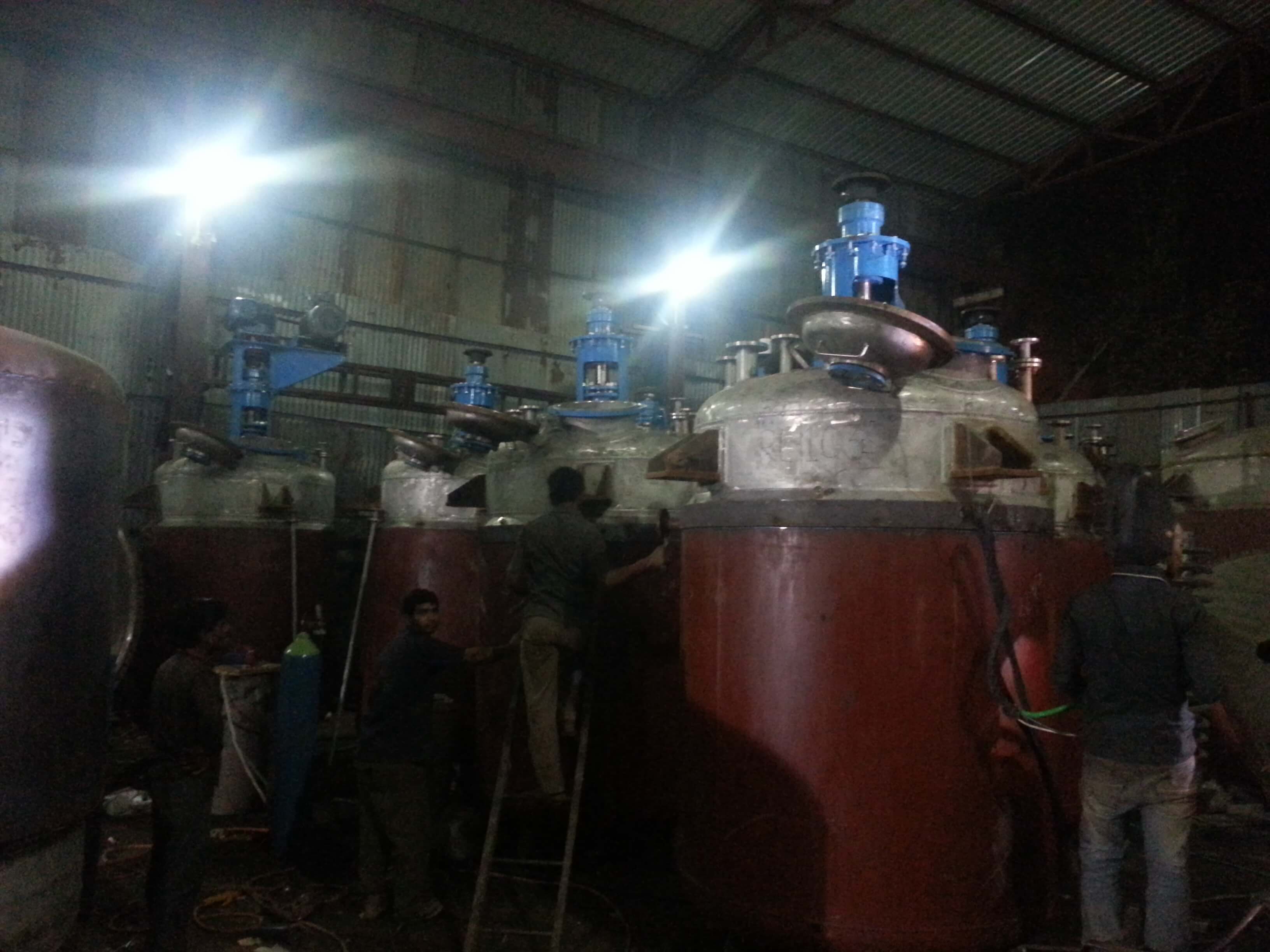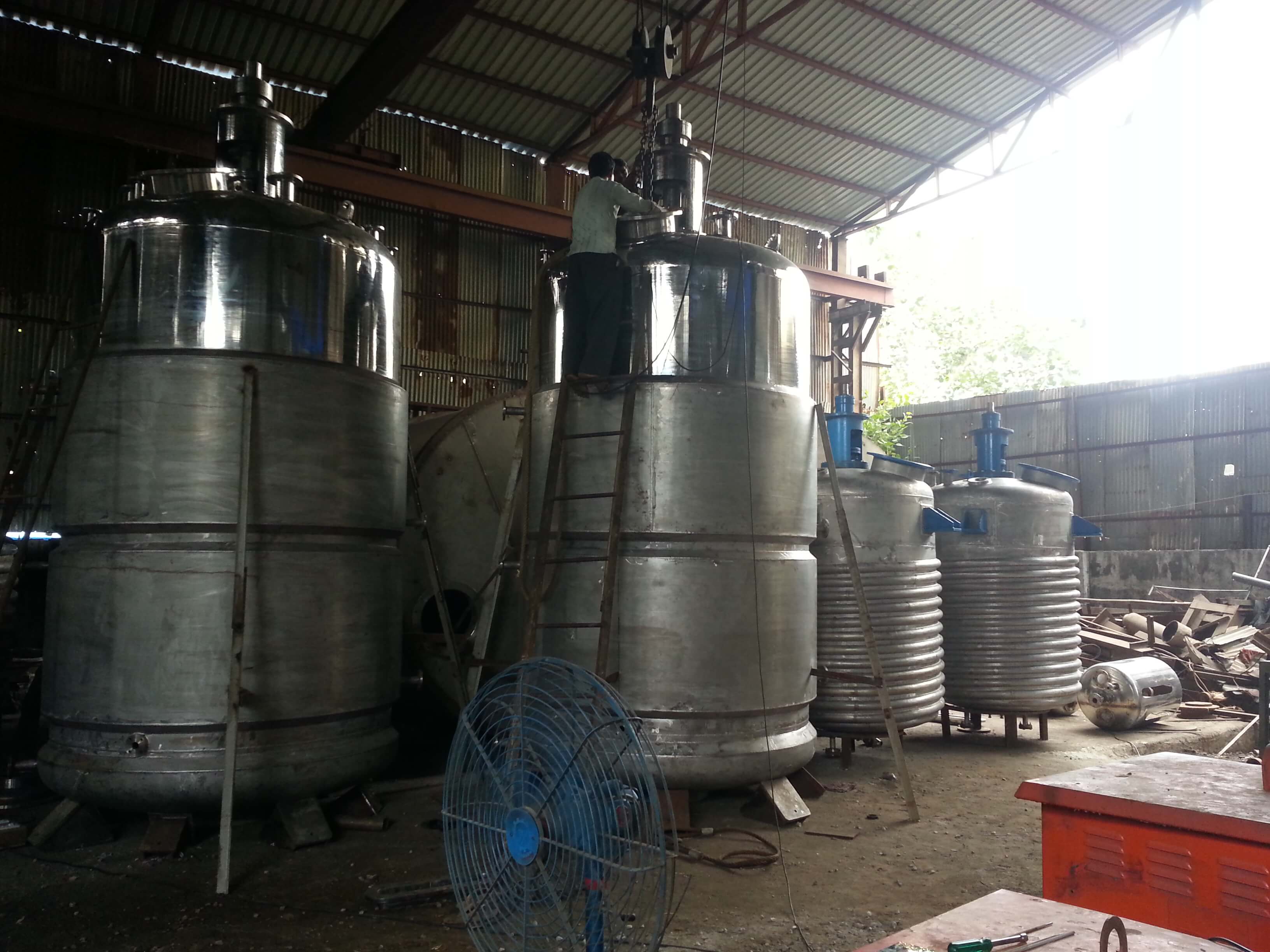 Need Urgent Supply? Enquire Now
We manufacture and export Jacketed Reactor across the globe, we stock ready for urgent supplies.
Technical Features:
Capacity Range: 450 to 15000 liters
GMP and non-GMP models available
Custom build – Aries Recommended or as per client drawings

M.O.C = Mild Steel/Stainless steel

Stirrer Types:
Anchor stirrers used for high density materials moving at slow RPM (15 to 60 RPM Maximum)
Propeller stirrers used for medium density materials moving at steady RPM (100 to 300 RPM Maximum)
Turbine stirrers used for low density materials moving at high RPM (100 to 1000 RPM Maximum)
Cutter stirrers used for particular processes moving at very high RPM
General Features:
Best to be heated using steam and cooled using chilled water
 Durable standards
Sturdy construction
High mechanical strength
Optimum functionality
Weather proof
Temperature resistance
 Application specific design
Corrosion resistant
Need Urgent Supply? Enquire Now
Give us a call or send us a quick message and our customer representative shall get back to you soon.