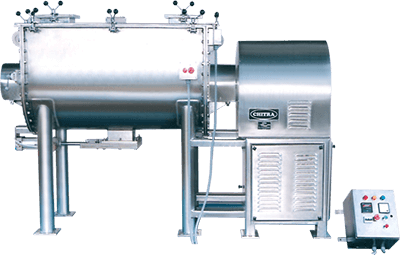 The ribbon bender that Aries manufacture's is an efficient and versatile blending machine for mixing of dry granules & powders homogeneously. Approximate two third of the volume of the container of Ribbon Blender is filled to ensure proper mixing. The Ribbon Blender gives best result for mixing of dry powder & granules due to the design and shape of the mixing ribbon and product container. These are manufactured in a range of 25Kg to 5000Kg batch capacity in mild steel and stainless steel.
Technical Features:
Capacity Liters : 450 / 600 / 800 / 1100 / 1500 / 1900 / 2250 / 3000 / 4500 / 7500 / 11000 / 15000
General Features :
Less working time
No dust formation
Lesser Maintenance cost
Less Service after sales
Need Urgent Supply? Enquire Now
Give us a call or send us a quick message and our customer representative shall get back to you soon.